Airshows are one of the primary showcases of military and civilian aviation all around the world. From vintage aerobatic feats recollecting the early 'barnstorming' days to high powered military fighter jets and everything in between, Airshows are a stable of aviation showcase held around the world every year. Either hosted by active military bases or civilian airports, Airshows are one of the greatest pastimes you'll find in America and the world, drawing millions of people each year. Here you'll find selected images from Airshows all around the west coast of the United States going as far back as 2003.
VIEW PREVIOUS YEAR AIRSHOWS
● 2019
2019
MCAS Yuma Airshow 2019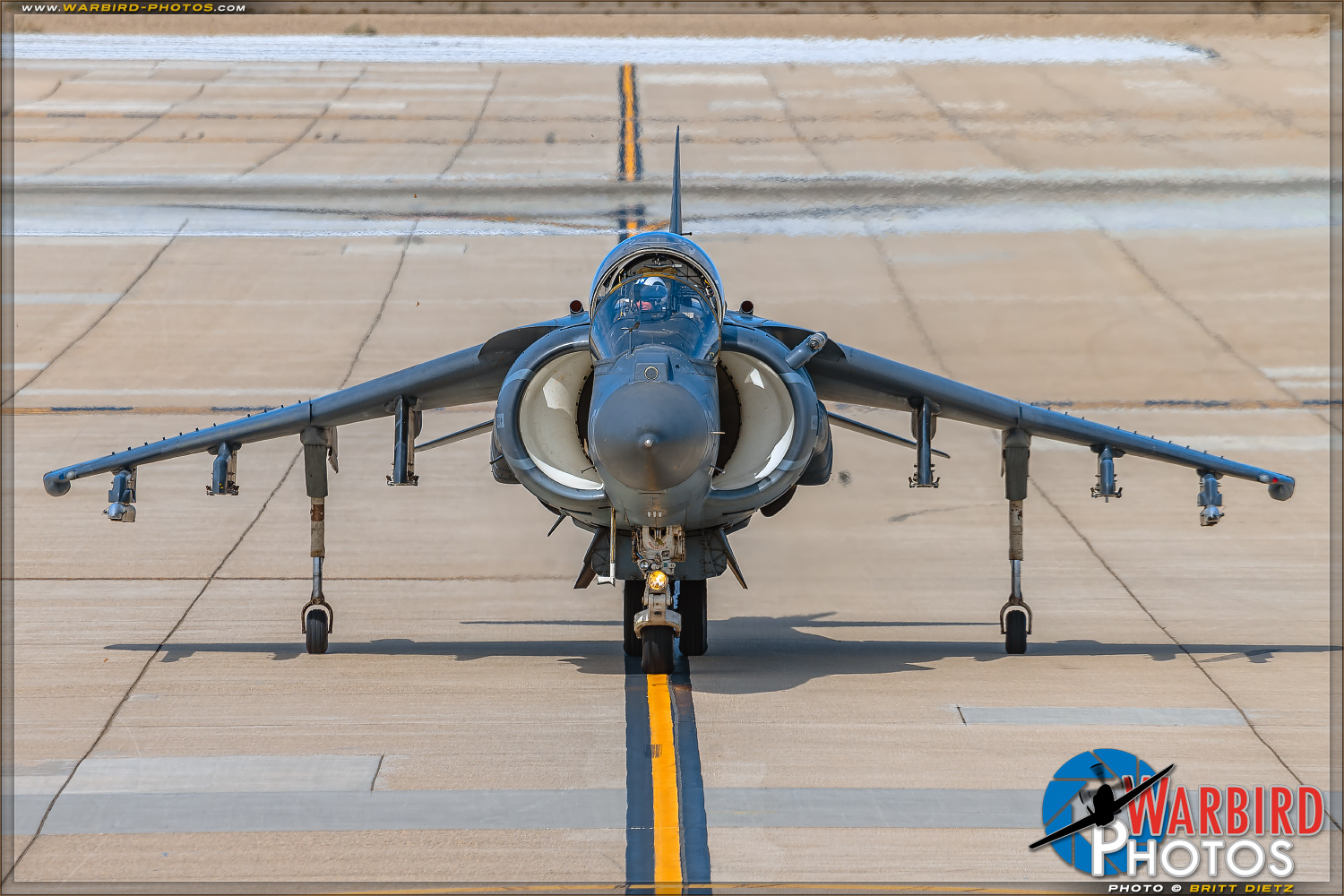 Once again, the MCAS Yuma Airshow kicked off the year with another impressive display of modern & vintage aviation acts. This year's show featured a Marine Air Ground Task Force demonstration; demos by the A-10 Thunderbolt, AV-8B Harrier, MV-22 Osprey, and F-35 Lightning II; the Tora Tora Tora reenactment group, USAF Heritage Flight with a P-51 Mustang and the A-10 Thunderbolt. It was a great show to start 2019!
All images are © Britt Dietz & may not be used without expressed permission.
If you are interested in using photos in a publication, website, commercial purpose of any sort, or are interested in purchasing prints, please contact Britt Dietz with your inquiry here to find out more on usage and/or pricing. Please note these images are protected by copyright. See Site Copyright & Terms for more information.
VIEW PREVIOUS YEAR AIRSHOWS
● 2019
WARBIRD-PHOTOS AVIATION PHOTOGRAPHY: ALL IMAGES, AND GRAPHIC DESIGN ©2022 BRITT DIETZ AND MAY NOT BE USED WITHOUT EXPRESSED PERMISSION OR LICENSING -- Southern California Military Aviation Photography by Warbird Photographer Britt Dietz - Airshow Photos and Military Aviation Image Galleries - Page Loaded in 0.00575 Seconds