WELCOME TO WARBIRD PHOTOS AVIATION PHOTOGRAPHY
Featuring the photography of Southern California based Aviation photographer, Britt Dietz. Britt has been photographing aircraft since 1997 when the local MCAS El Toro Airshow captivated his imagination. Since then his photography has been viewed all around the world and published in magazines, newspapers, books, and more. Warbird Photos was started back in 2003 to showcase all the photography and has seen hundreds of thousands of visitors over the years. If you're looking for Airshow photos, quality Air-to-Air photography, Museum and Civilian aircraft photography, looking for a photographer to shoot YOUR airplane, or even a place to buy Aviation prints you've come to the right place!



LAST PHOTO UPLOADED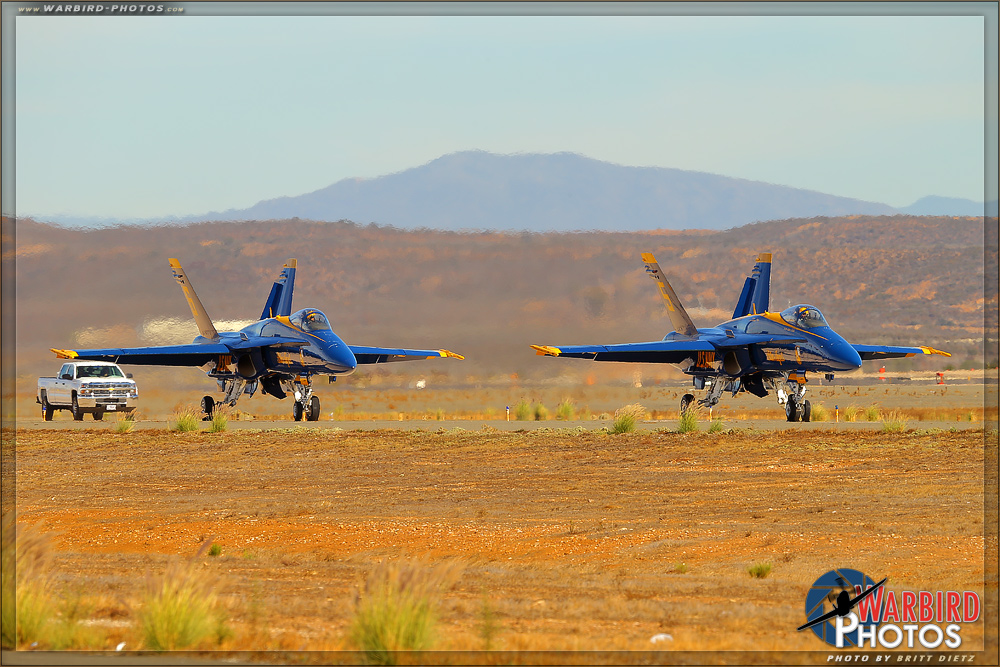 • CURRENTLY THERE ARE 17,323 AVIATION IMAGES ON WARBIRD PHOTOS AS OF TODAY
• THE NEWEST GALLERY IS THE
MCAS MIRAMAR AIRSHOW 2014
PHOTO GALLERY ADDED ON OCTOBER 29, 2014
ONLINE STORE
BLUE ANGEL CROSS - NAF EL CENTRO
---
The Warbird Photos Online Store is NOW OPEN! With prints, posters, and soon to have T-Shirts, Playing cards, and lots more items! Check back often as new images are added every week!
WARBIRD-PHOTOS AVIATION PHOTOGRAPHY: ALL IMAGES, AND GRAPHIC DESIGN ©2015 BRITT DIETZ AND MAY NOT BE USED WITHOUT EXPRESSED PERMISSION OR LICENSING
Southern California Military Aviation Photography by Warbird Photographer Britt Dietz - Airshow Photos and Military Aviation Image Galleries - Page Loaded in 0.53311 Seconds