Airshows are one of the primary showcases of military and civilian aviation all around the world. From vintage aerobatic feats recollecting the early 'barnstorming' days to high powered military fighter jets and everything in between, Airshows are a stable of aviation showcase held around the world every year. Either hosted by active military bases or civilian airports, Airshows are one of the greatest pastimes you'll find in America and the world, drawing millions of people each year. Here you'll find selected images from Airshows all around the west coast of the United States going as far back as 2003.
VIEW PREVIOUS YEAR AIRSHOWS
● 2018
2018
Los Angeles County Airshow 2018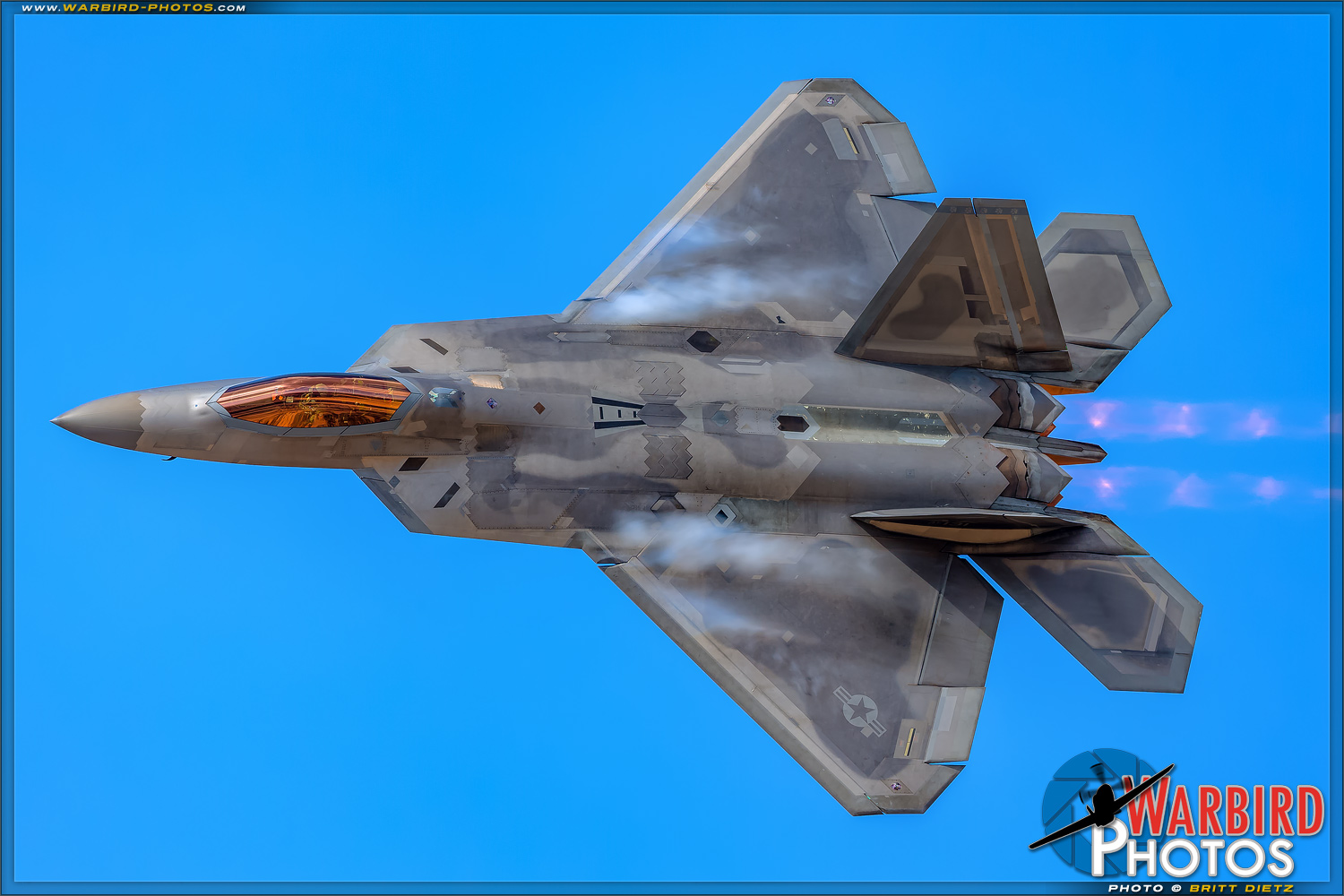 Even without a headliner demonstration team like previous years, the Los Angeles County Airshow was able to feature several incredible demonstrations including the F-22 Raptor, MV-22 Osprey, a USAF U-2 Spy-plane, NASA ER-2, an incredible warbird display from the CAF and Planes of Fame, and much more! It was cold and windy making it a very tough airshow to photograph, but the acts were spectacular!
All images are © Britt Dietz & may not be used without expressed permission.
If you are interested in using photos in a publication, website, commercial purpose of any sort, or are interested in purchasing prints, please contact Britt Dietz with your inquiry here to find out more on usage and/or pricing. Please note these images are protected by copyright. See Site Copyright & Terms for more information.
VIEW PREVIOUS YEAR AIRSHOWS
● 2018
WARBIRD-PHOTOS AVIATION PHOTOGRAPHY: ALL IMAGES, AND GRAPHIC DESIGN ©2019 BRITT DIETZ AND MAY NOT BE USED WITHOUT EXPRESSED PERMISSION OR LICENSING -- Southern California Military Aviation Photography by Warbird Photographer Britt Dietz - Airshow Photos and Military Aviation Image Galleries - Page Loaded in 0.00662 Seconds