Finally got Aracula's Jagdpanzer IV L/70 kit finished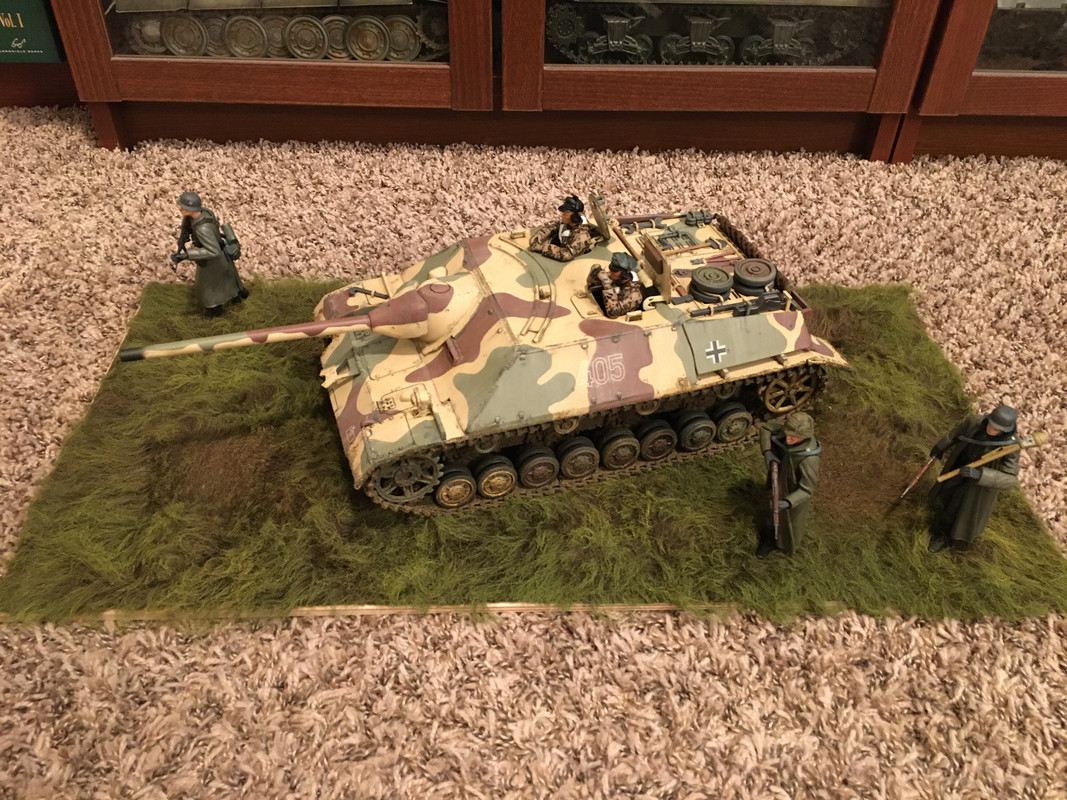 It's been painted in the markings of the Jagdpanzer IV L/70 used by panzer gunner Johann Huber in the final months of WWII on the Eastern Front in 1945. The Jagdpanzer was attached to 5.Kompanie/II.Abteilung, 25th Panzer Regiment "Rothenburg", 7th Panzer Division.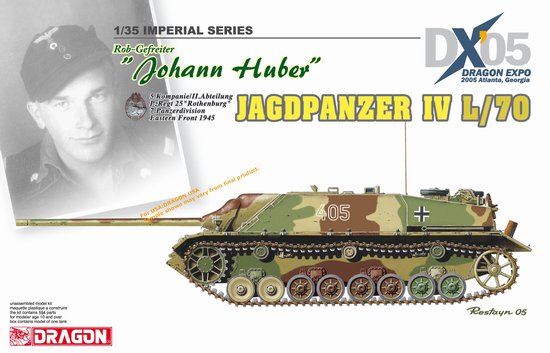 This was one of Aracula's full kits, including the lower hull, wheels, etc. and was not grafted to a 21st CT Panzer IV. The model was painted using Mission Models paints and primer; Ammo Mig washes and weathering effects; and Vallejo mud effects. I gave the vehicle the correct spoked idler wheels and added the caps to the bogie wheels using parts from Grunt1's Battleground Toys shop. While there are some small flaws and inaccuracies, I'm really happy with how it all went together in the end. Aracula made a great kit!
I've included a few more pictures below. Enjoy