Re: War Park---Metal Figures and Armor, New on the Scene?
I've been seriously collecting 1/30 scale soldiers, armor, and aircraft for over a year now and the War Park figures were among some of the first I purchased. The company, based in China, has been around for a couple years and is gradually expanding their lineup from their "Battle of Kharkov" series and now a "Battle of Kursk" line. War Park figures are actually some of the more affordable offerings in the 1/30 scale range. They are spot-on 1/30 scale, unlike the K&C figures which are 1/28 scale. The quality of the paint work on the War Park figures is also first rate and is close to that of the premium manufacturer, First Legion - save the War Park figures cost $20-$40 less than the average First Legion figure.
Their Panzer IV models are excellent and among some of the best tanks in 1/30 scale. In a genre where most armor consists of resin blocks, the War Park Panzer IV model features crisp detailing, working hatches, elevating gun, and even rolling metal treads. Only the 1/30 scale tanks made by John Jenkins Designs have more details, and the treads don't role on those.
The only person in the US who seems to be selling the War Park figures and vehicles is George Guerriero of Minuteman Toy Soldiers:
http://www.mmtoysoldiers.com/War-Park.html
I've dealt with him personally many times and he is a very reliable retailer.
Here are some pictures of my little setup using some War Park "Battle of Kharkov" soldiers, tank crew, and their grey Panzer IVG. Enjoy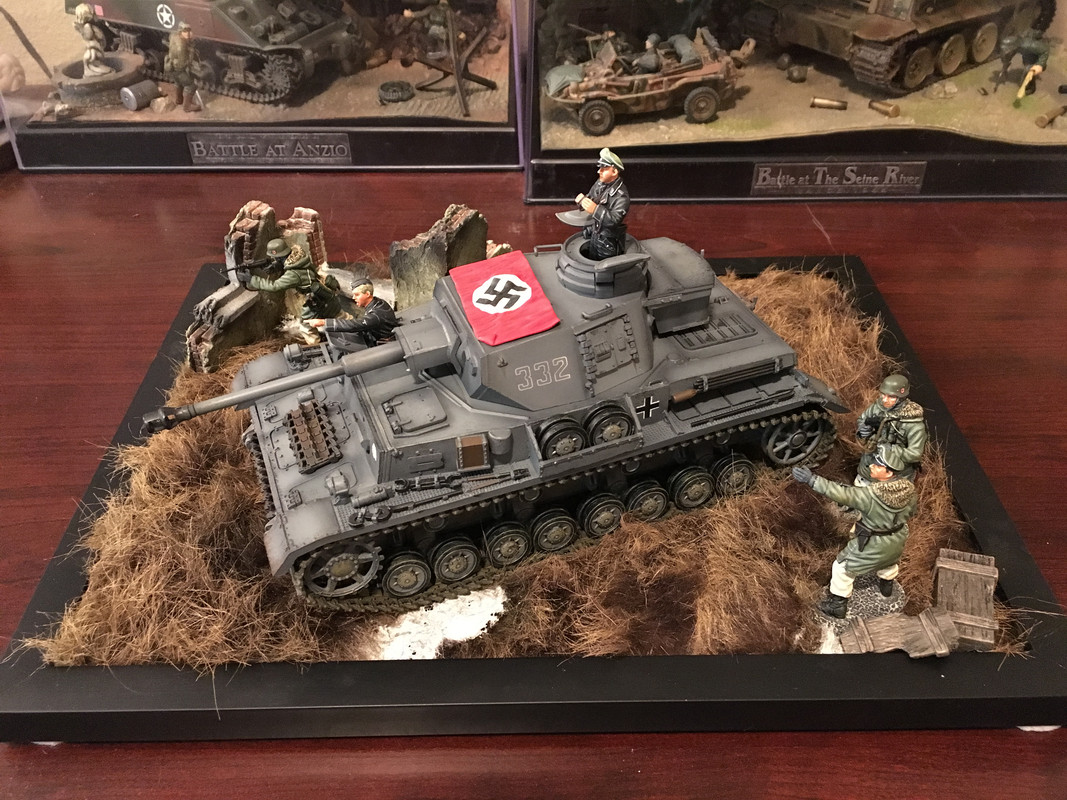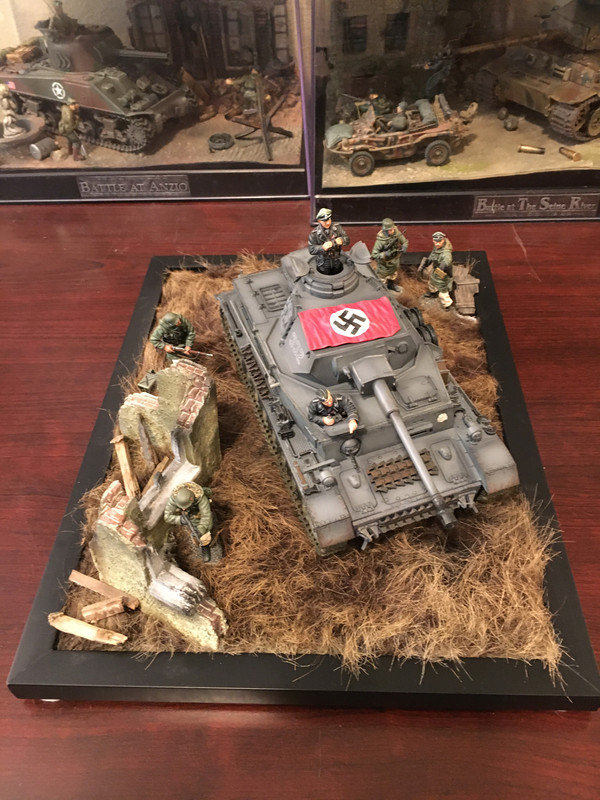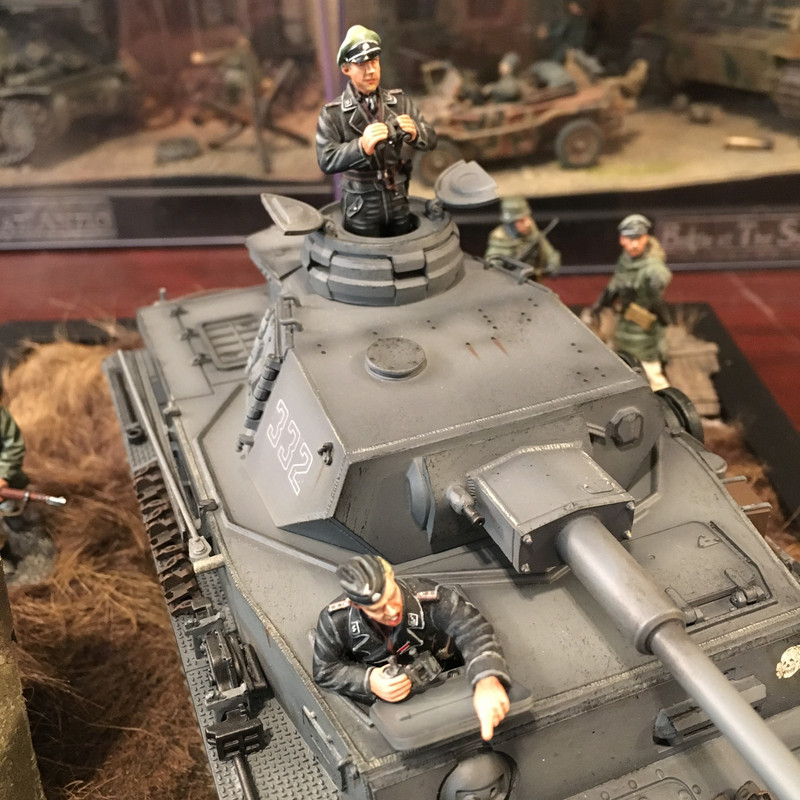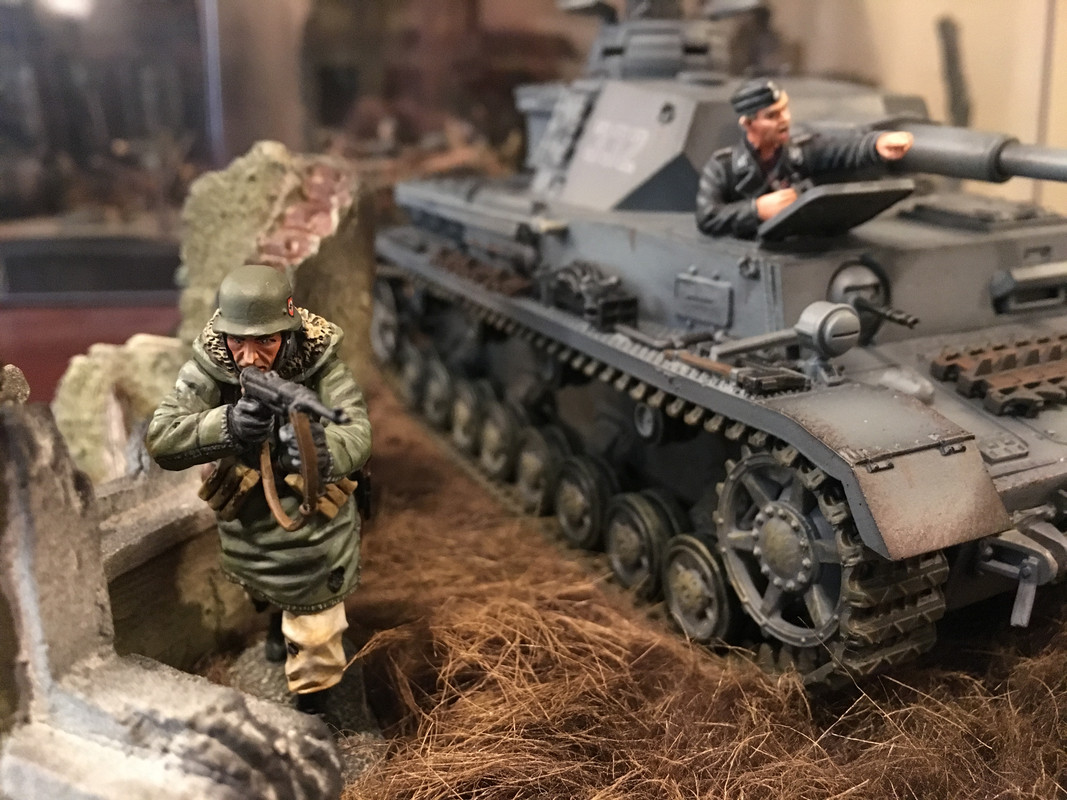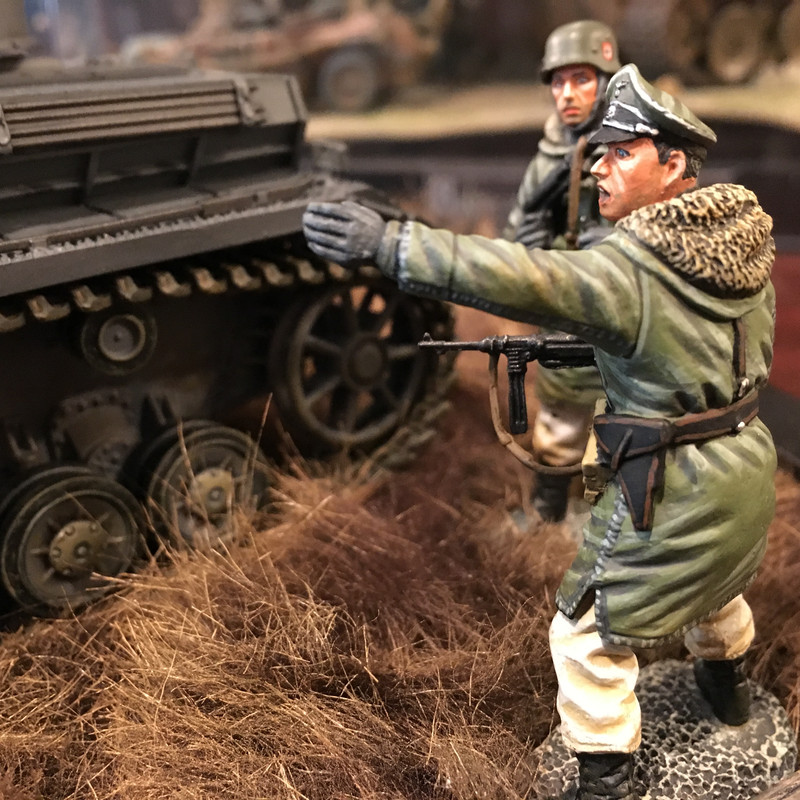 Collecting the premium 1/30 scale toy soldiers isn't a cheap hobby, but one will be hard-pressed to find the variety in subject matter and general high level of quality control anywhere else...