I know there is a lot of talent on this forum and I've heard a lot of members talk about some of their customs and conversions. I either missed their post or photos were never posted. I know I would enjoy seeing some photos. So here is your chance to showcase some of your stuff. I included photos of three of mine. I have a few in the works and will post photos when I finish them.

Vietnam era M113A1 with Pickel's conversions and an added recoilless rifle.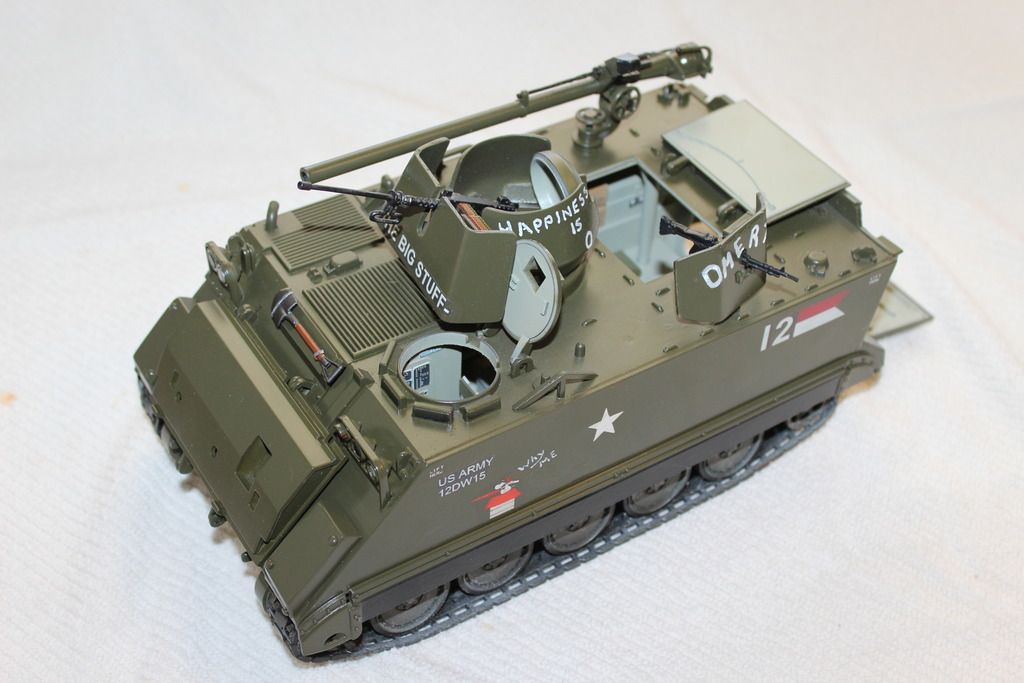 Desert scheme M113A3 with Pickel's racks and gun shield conversions.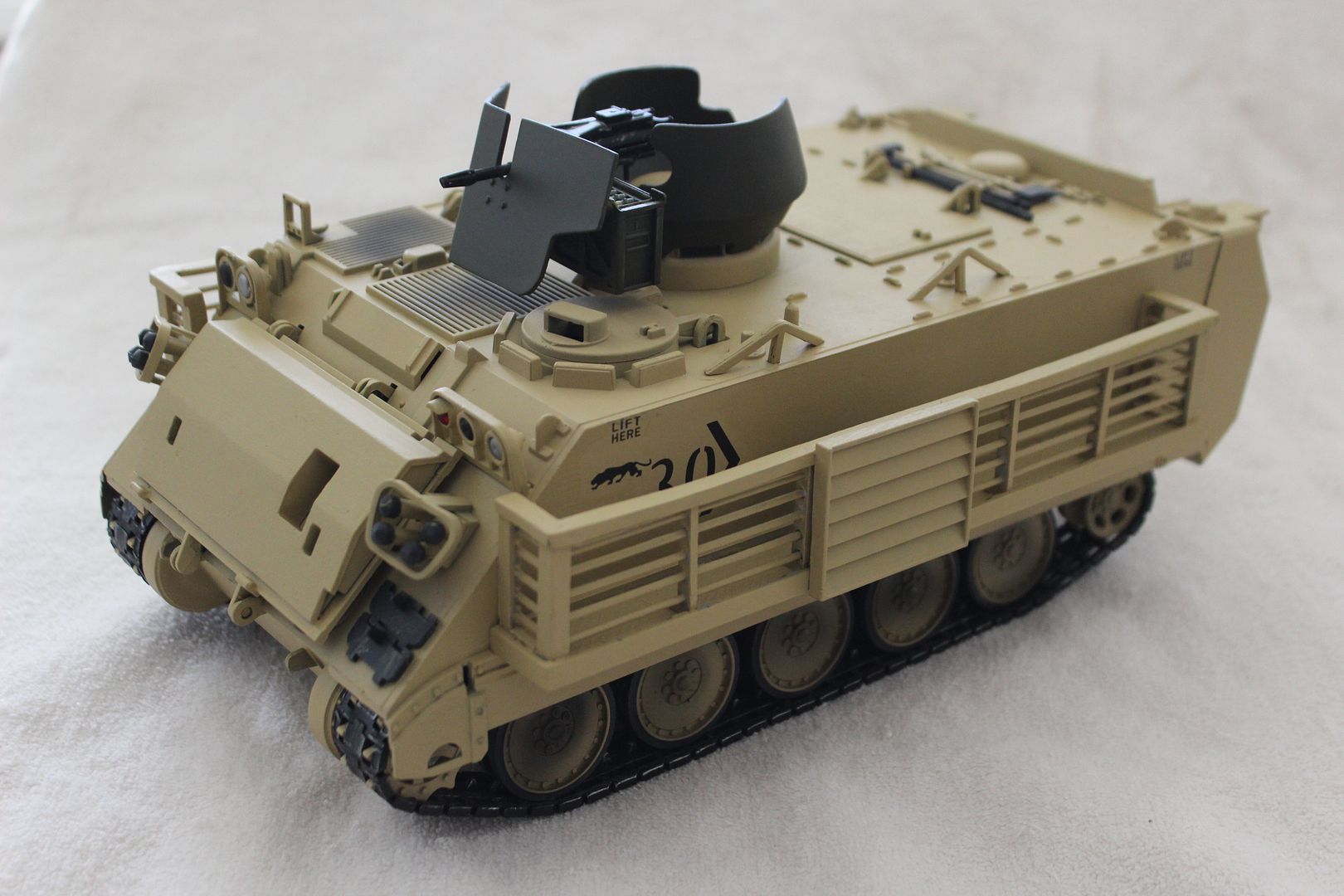 A World War II WC63 Maxon (Actual and Model).