I wanted something I could display my armor and vehicles on in limited space and something not dedicated
to a particular piece.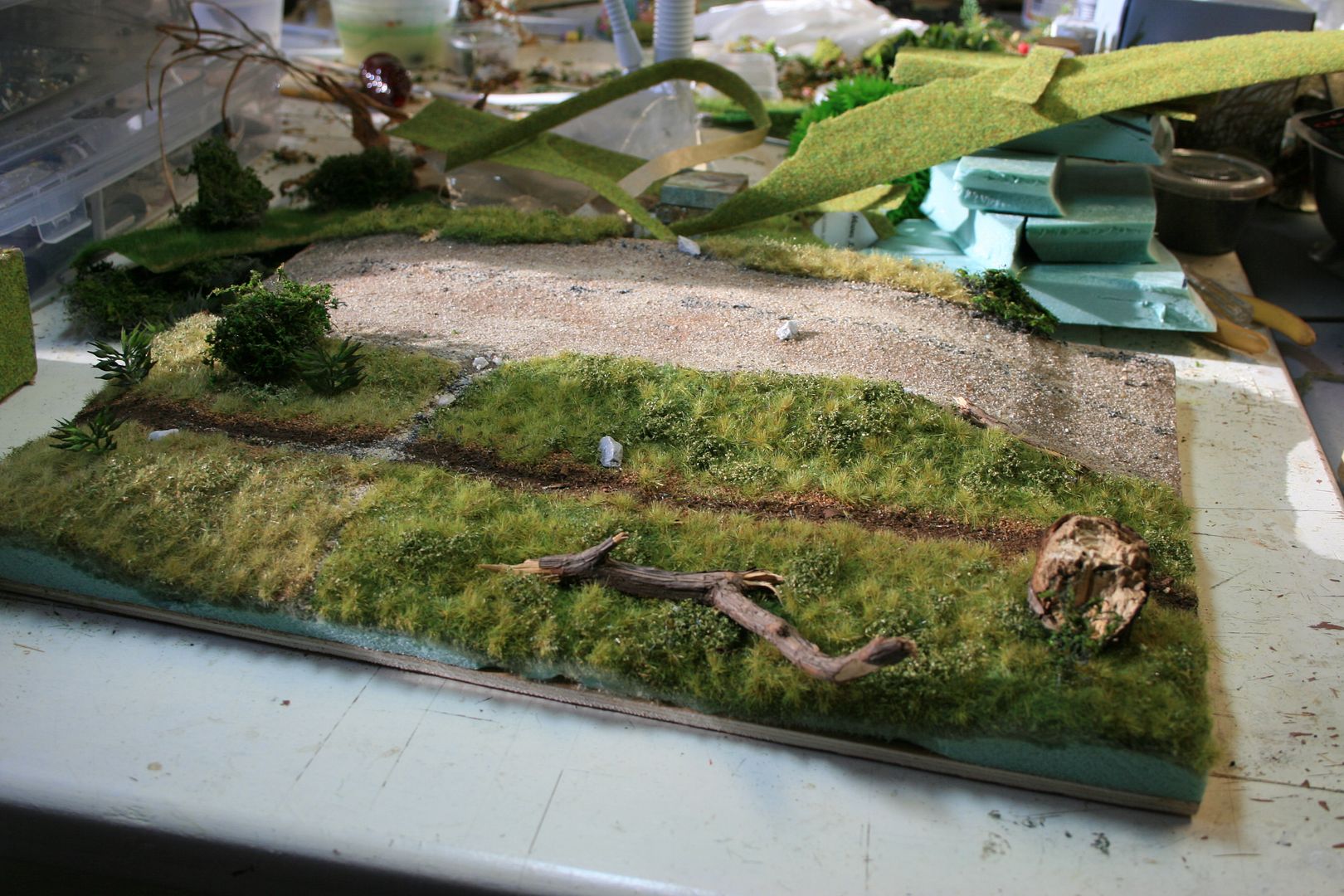 another....
These are made of insulation board, grass mats and other items as you can see in this pic...
I'll put a list of materials up later if anyone is interested, bases around 11" x 17".