Anyone Get the new Hobby Master E-2C Hawkeye? I picked one up yesterday at my local Hobbytown USA store; the plane was apparently released last week. Below is my brief review and some quick pictures.
Overall it's a very nice model and certainly the largest plane HM has yet done in 1:72 scale as its bigger than the A-26 and A-20. It comes in styrofoam packing like the larger-scale HM planes and not the window box like the smaller aircraft. There's heavy use of diecast throughout the model, with the fuselage and wings being constructed with metal. The tail and other parts are plastic. It's a heavy model and while it fits to the stand securely, the whole thing is a little wobbly due to the weight of the aircraft. HM provides screws to securely fix the aircraft cradle to the support arm of the stand.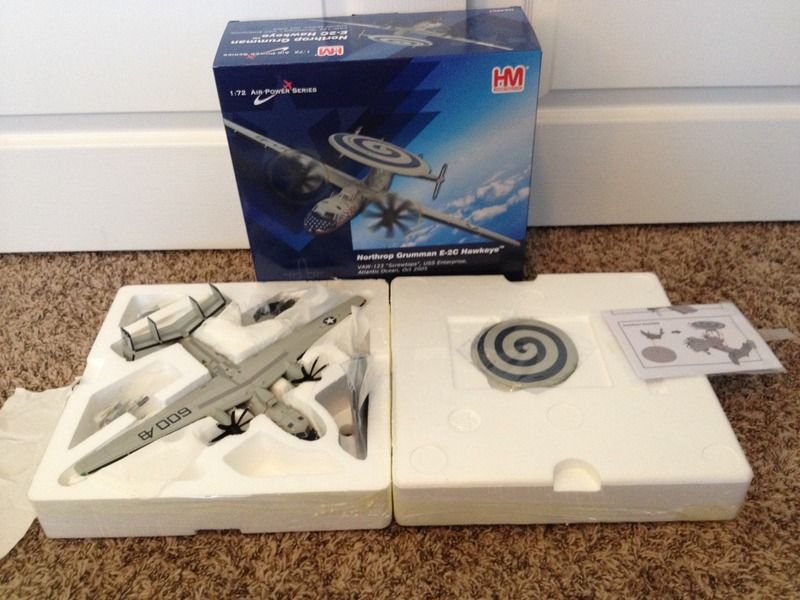 The landing gear are the single-piece plug-in-place parts common on most HM aircraft over the past several years, which I like. They have a very tight fit, so some light sanding may be in order...
Due to the way the plane was packaged, you have to assemble the radome, including inserting the support pylons to the fuselage and then placing the dome on the pylons. The radome has the correct spiral design and thankfully not the lettering. Its funny as the picture of the plane on the box shoiws the incorrect lettering on the radome
I actually rather like the fact that one has to assemble the entire radome as with it removed, one basically has a Grumman C-2 Greyhound transport aircraft - and the E-2C doesn't look bad without the dome either.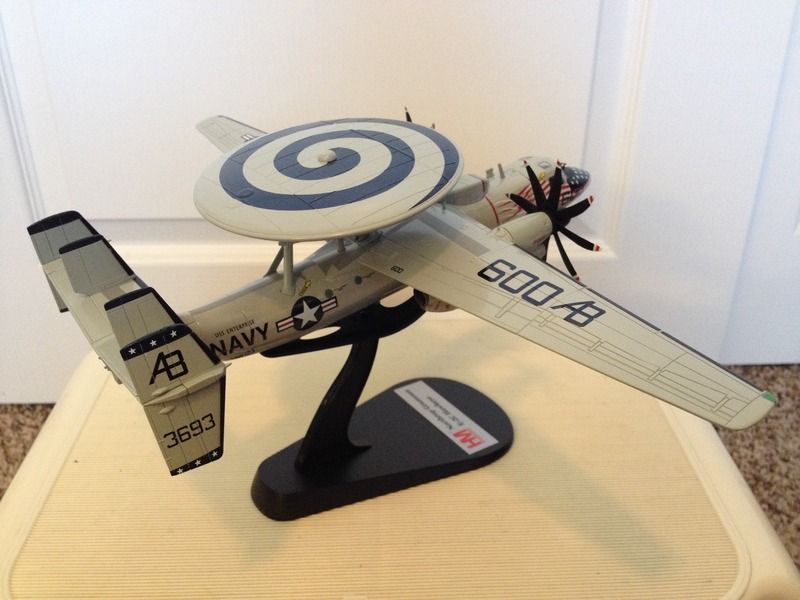 The cockpit roof/windows pops off to reveal a detailed cockpit that seats two figures. The instrument panel is highly detailed and the control columns and throttle assembly are shown. No other interior detailing was included further back in the plane.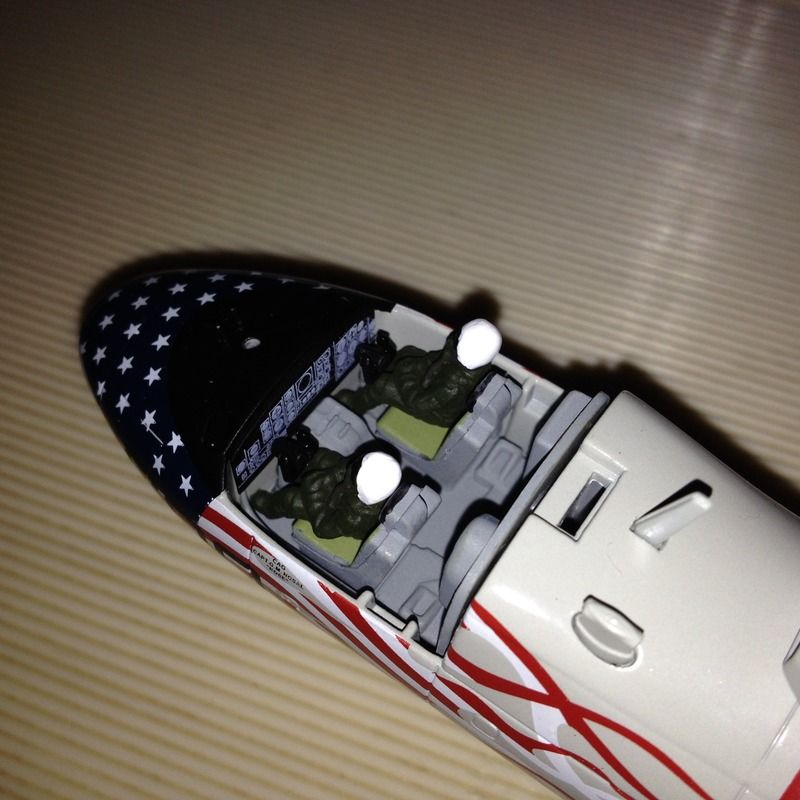 Overall, this model was better than I expected and represents a truly unique subject in 1:72 diecast. I'm very happy with it, gaudy paint scheme and all. Now to await the upcoming Hobby Master EA-6B!