The movie "Fury" takes place in April, 1945. As the Allies make their final push in the European Theatre, a battle-hardened army sergeant named Wardaddy commands a Sherman tank and her five-man crew on a deadly mission behind enemy lines. Out-numbered, out-gunned, and with a rookie soldier thrust into their platoon, Wardaddy and his men face overwhelming odds in their heroic attempts to strike at the heart of Nazi Germany.
Favorite quotes from the movie.

"Best job I've ever had"

"Ideals are peaceful, history is violent"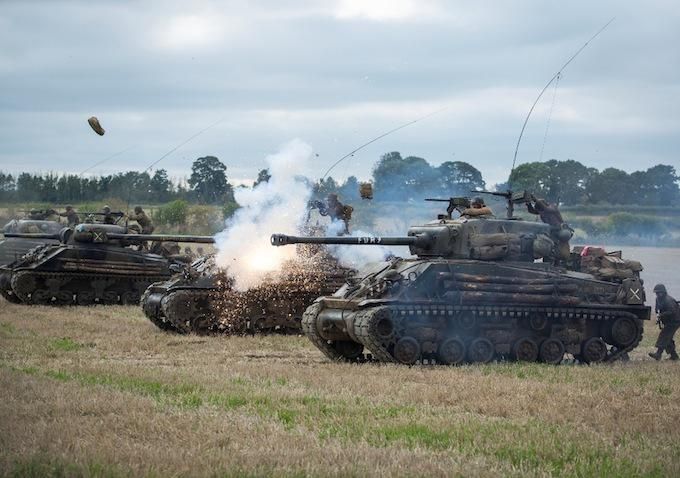 I have never experienced war, but if this is what it's like, "WOW". I found it intense and worth watching. If Pickel makes the "Easy-8" I can see a number of "Fury" dioramas coming out. My dad was born and raised in a small fishing village in Holland that was occupied by the Germans during WWII. He never talked much about what he saw, but was very happy when the Americans pushed them out. He later immigrated to the U.S., became a U.S. citizen and both him and his brother joined the military shortly there after. My dad was in Korea and served two tours in Vietnam. He retired after 20 year in the service and was a shipyard worker for a number more. He never talked about WW II, Korea or Vietnam, just about his friends. I wish I could have shared this movie with him.