Hi Guys,
Here is my last scenery, hope you'll enjoy. It should be a small story board: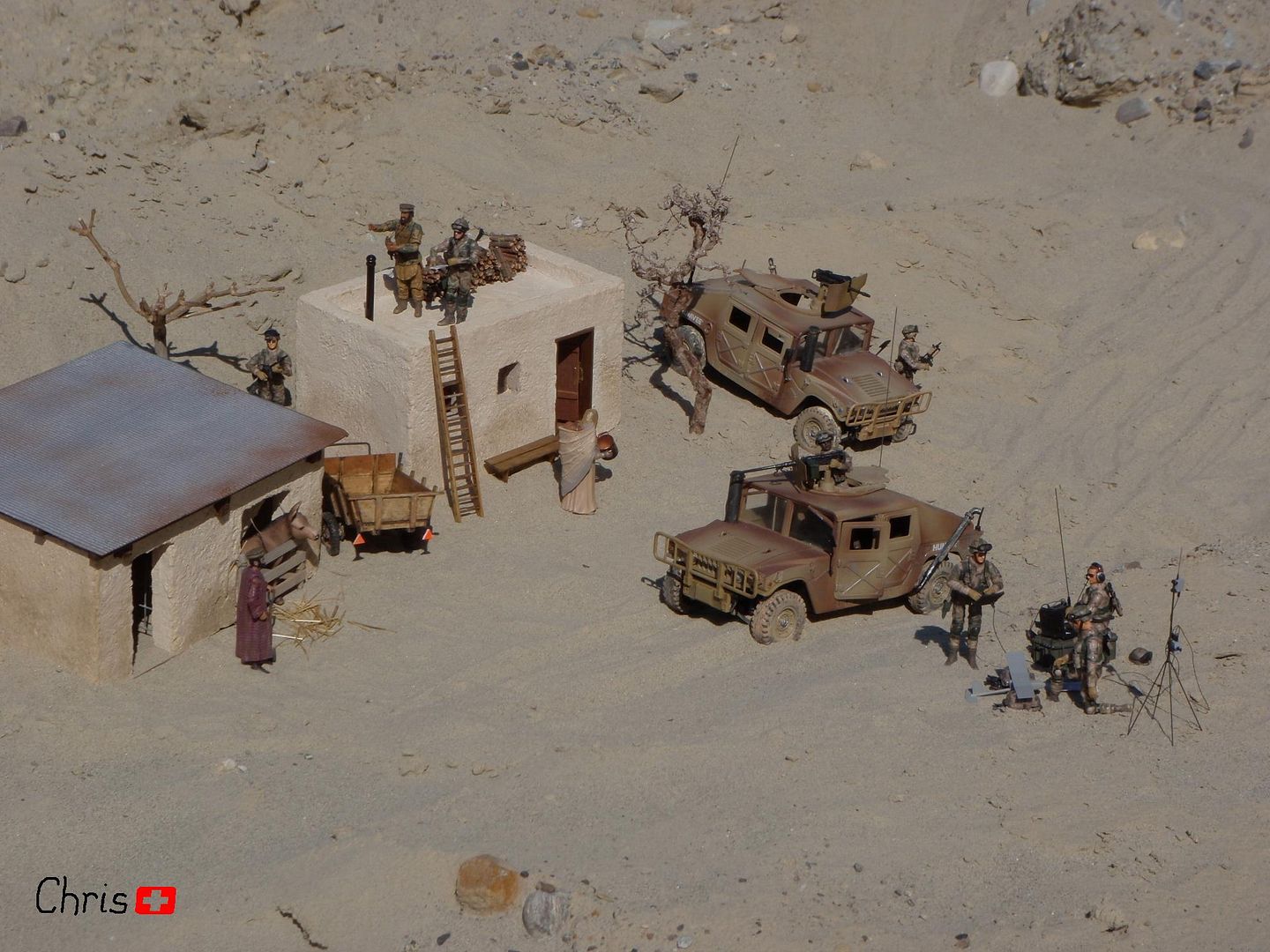 Ground check list: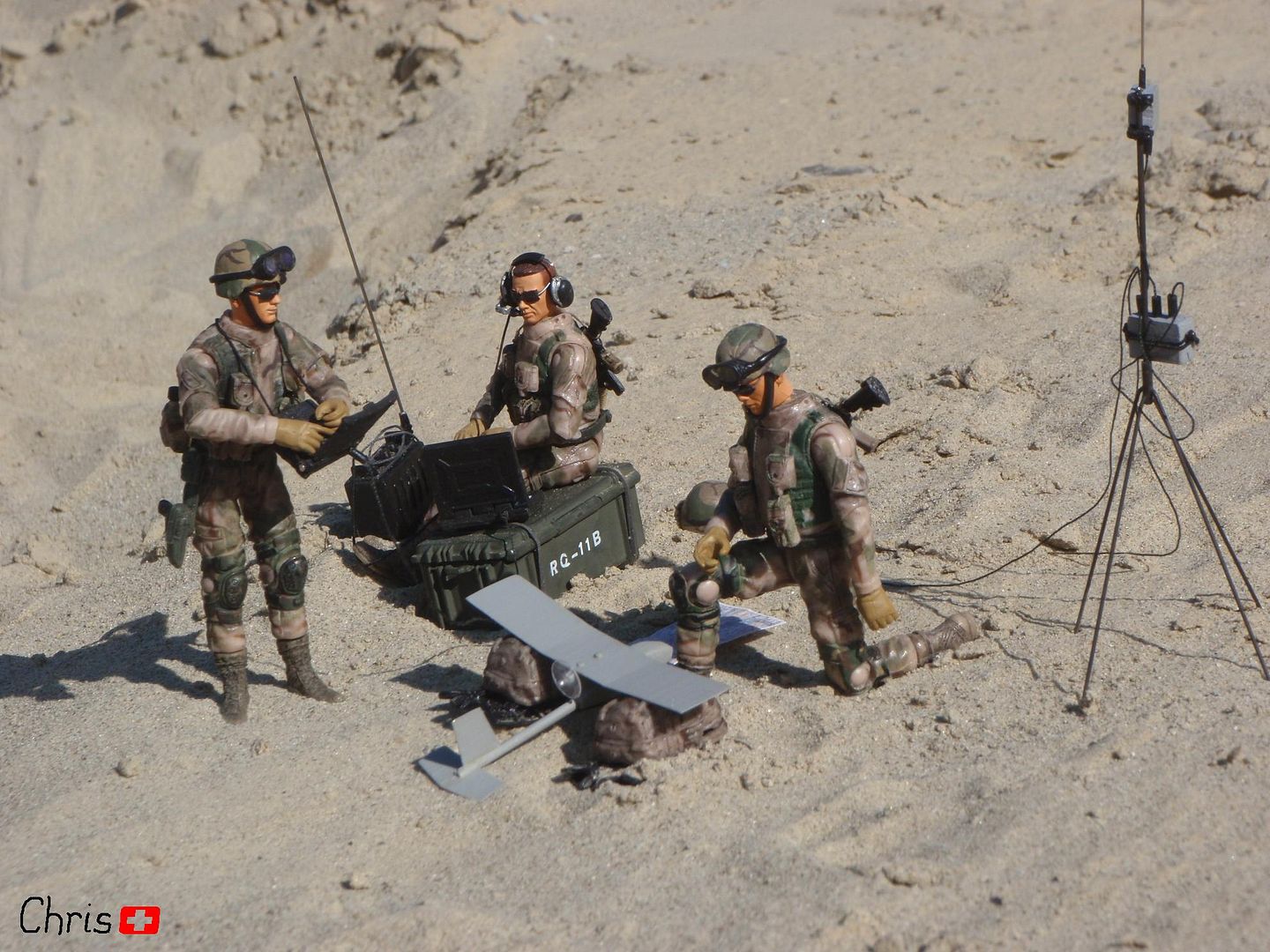 Local miliceman shows the direction where insurgents might be hidden: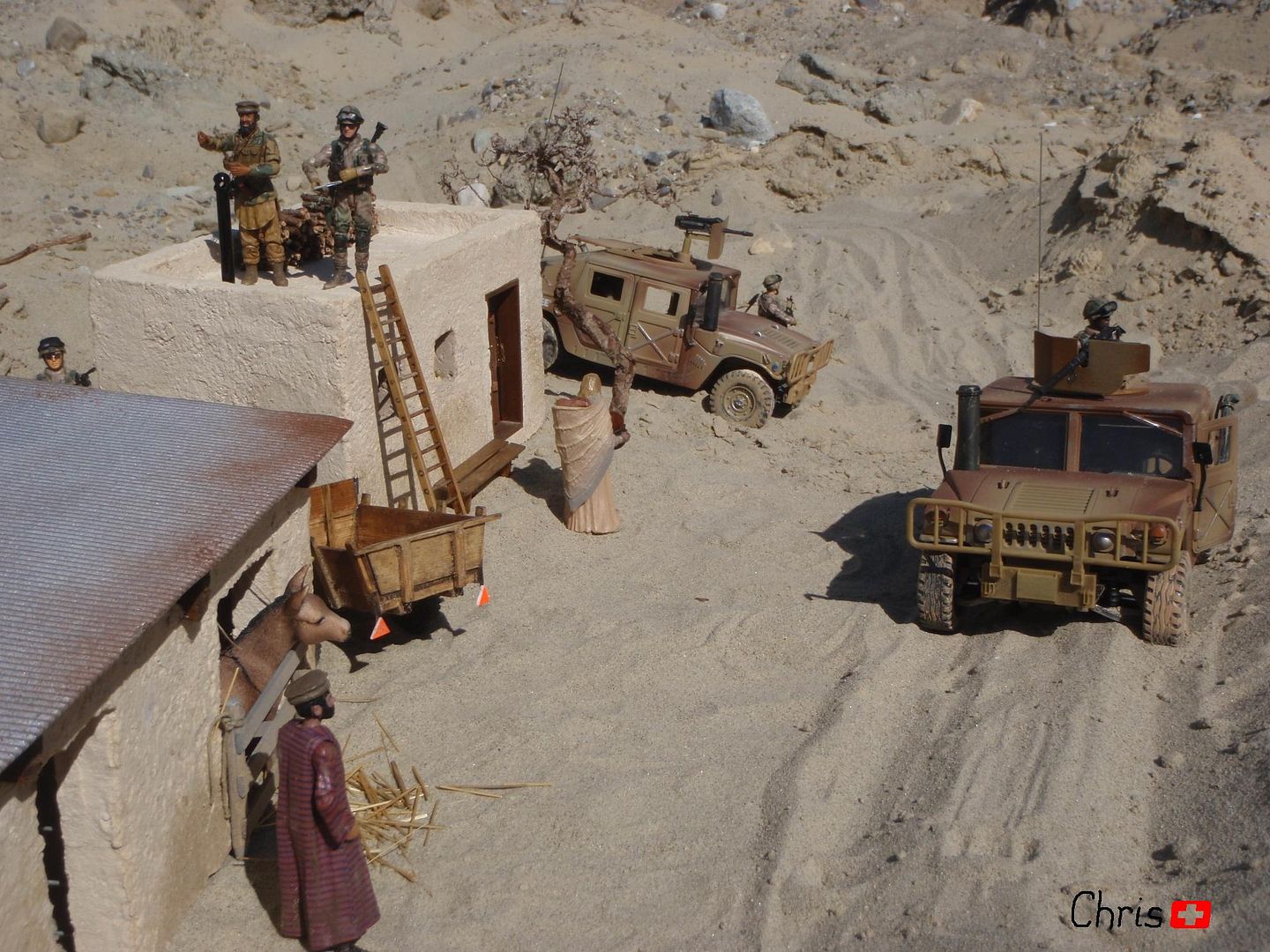 Something unusual in a donkey's life: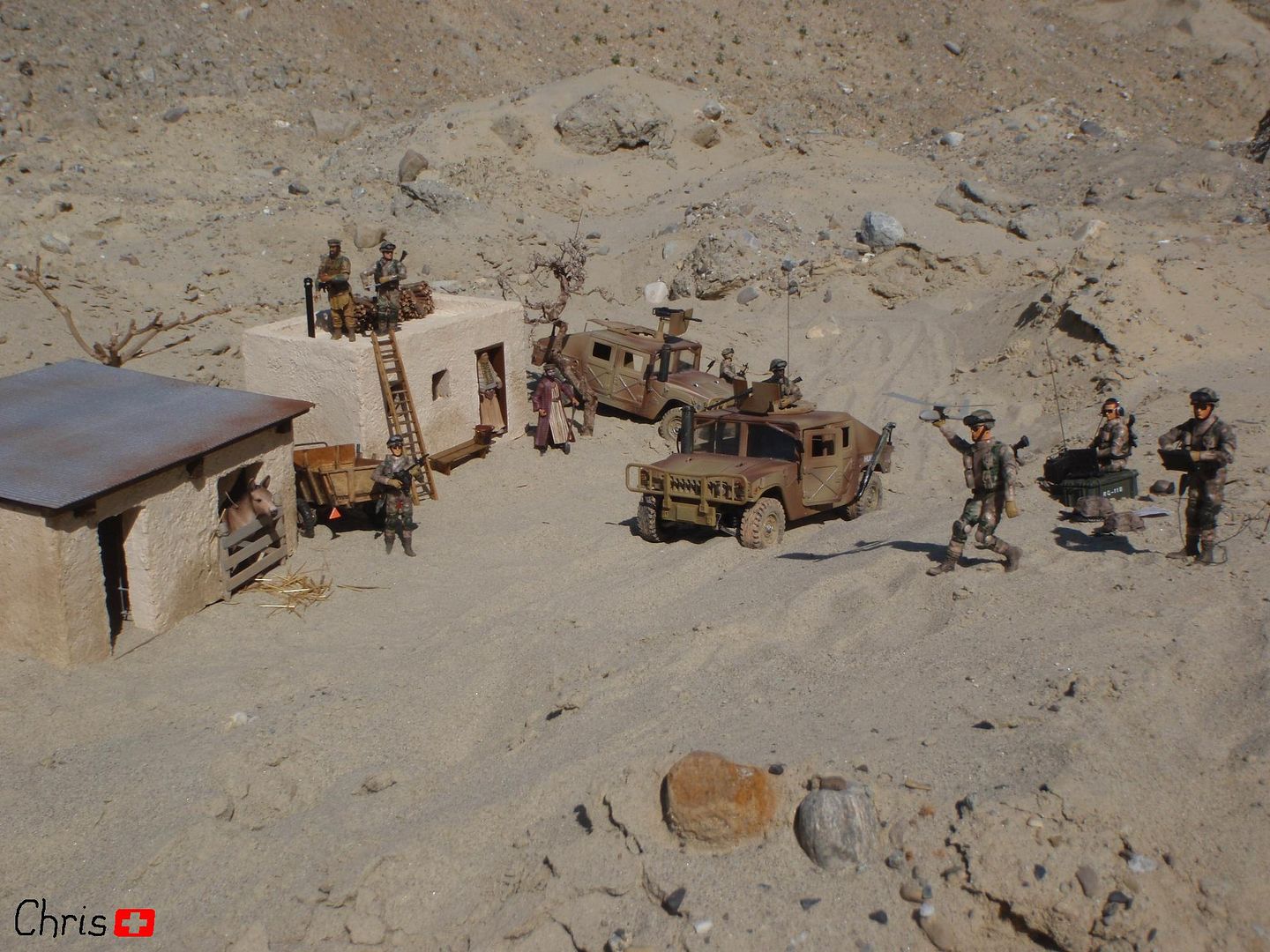 Launching the UAV: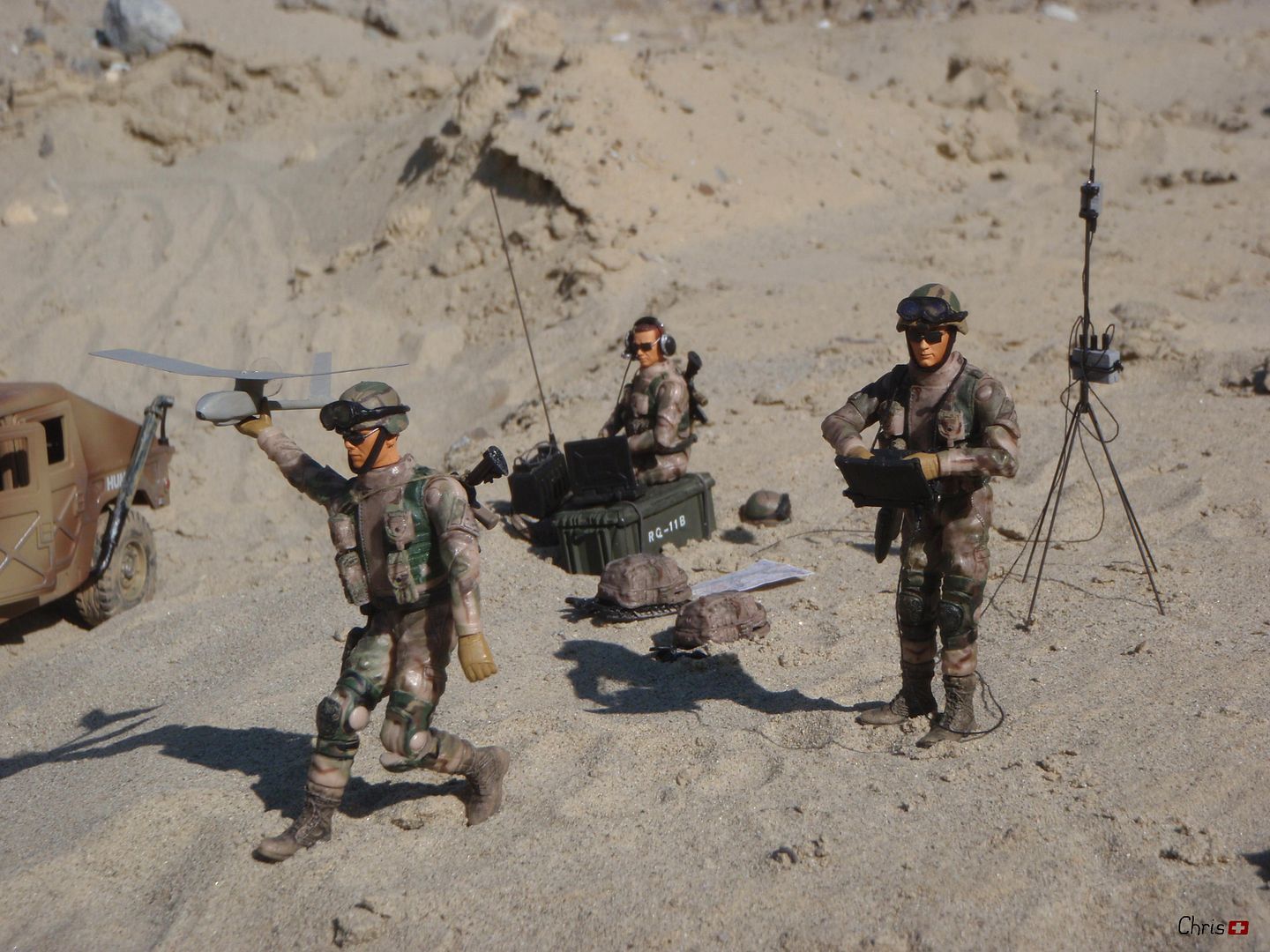 Yes, it flies, look at its shadow!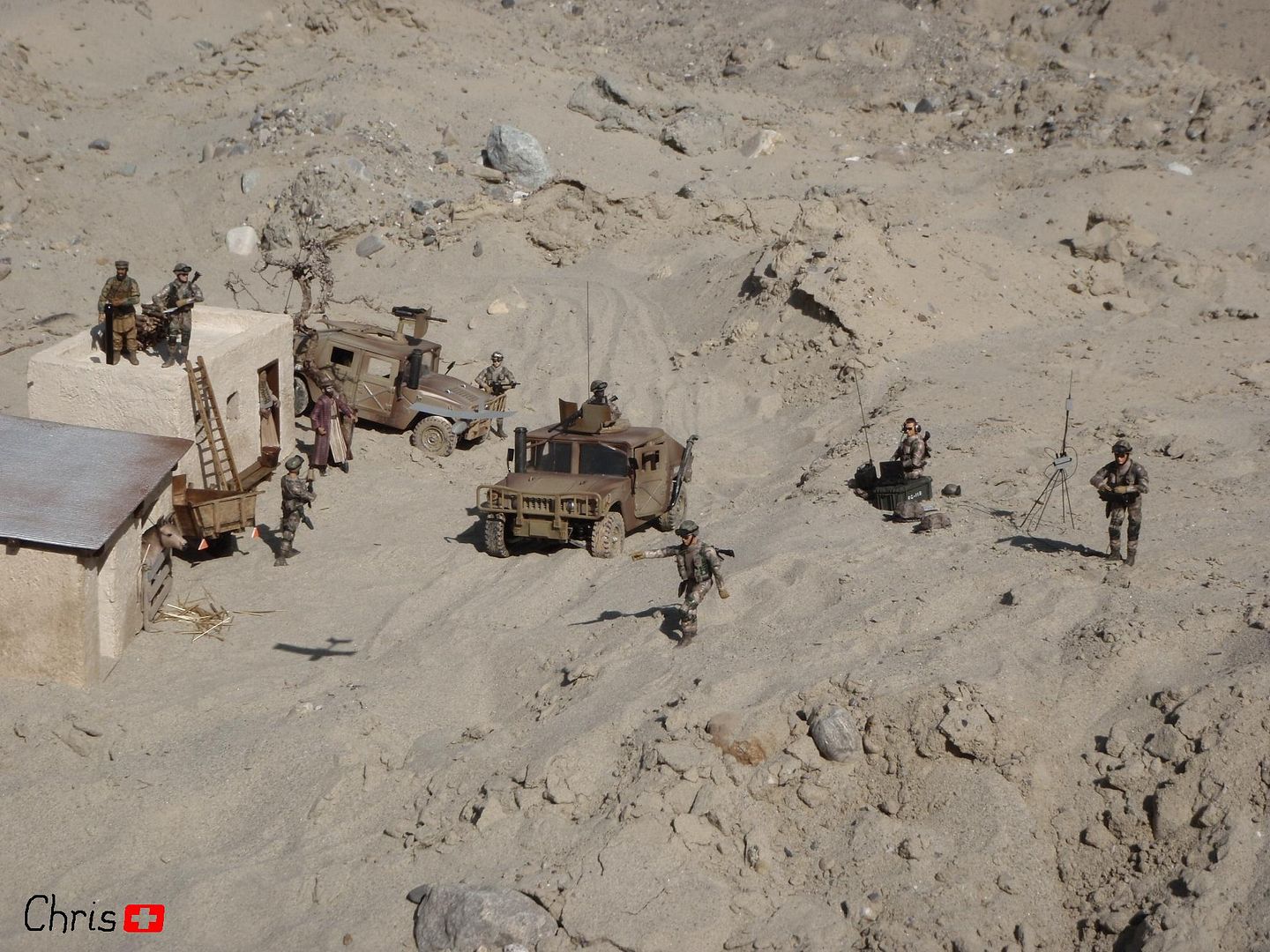 Good luck for insurgent search.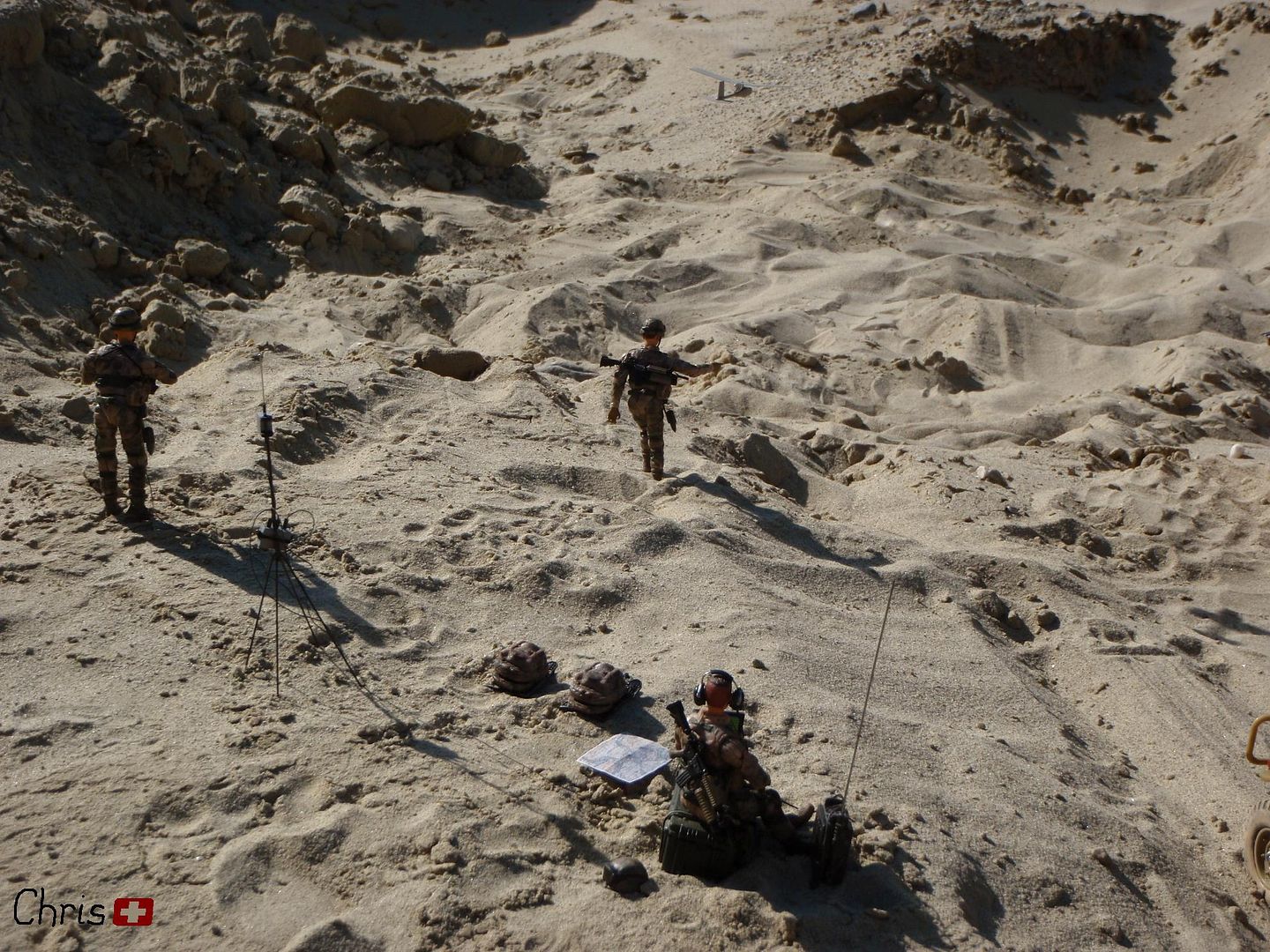 Last check before mission (Vision from the Raven's DTV camera - GPS location of course censored, sorry)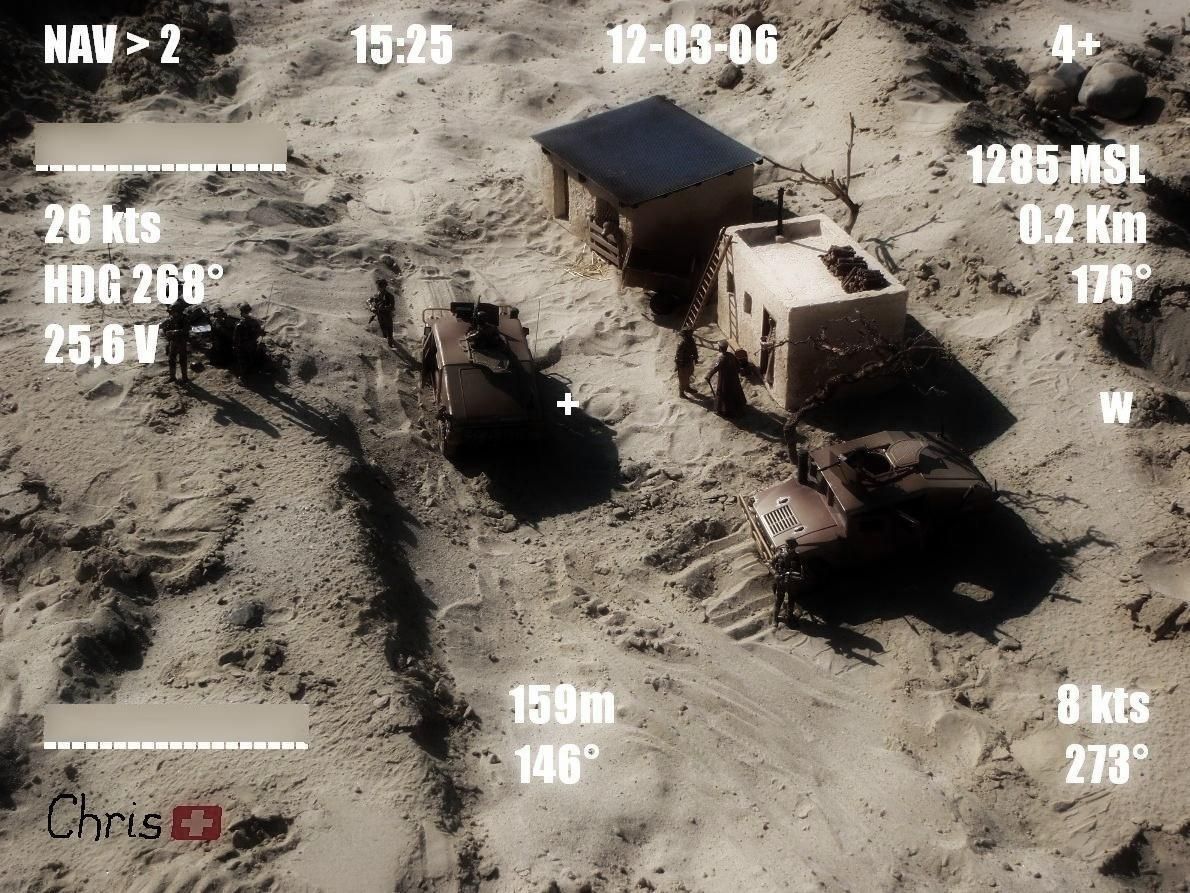 House, stable and cart: home made with wood, styropor, papier mâché and old meccano pieces. Humvee turret and Raven: brass. 21st Eastern Warrior, Star Wars woman and Indiana Jones figures (all modified).